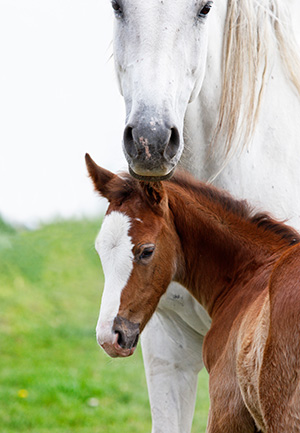 Country Care Animal Hospital was established in 1997 as a mixed animal practice. However in 2005, I decided to change the focus of the clinic and devote my time fully to Equine Medicine. I provide veterinary care for all breeds, ages and disciplines. I am based in Channahon, Illinois and I offer mobile service in Will, southern Cook, Kankakee, Grundy and southern Kendall County.
My goals in practice are simple...provide compassionate, competent, and professional service while maintaining a comfortable and friendly relationship with my clients and my patients. I think prevention is the key to maintaining a horse's health throughout his or her lifetime. I devote time in educating clients to help them make the best decisions regarding the healthcare of their companions. I strive to further my education each year in order to provide the most up-to-date procedures, services and medications available. I cultivate strong working relationships with referral veterinarians and hospitals for cases that require care beyond the farm setting.
If you are interested in hearing more about the practice or would like to talk to me directly, please see our contact page for information.